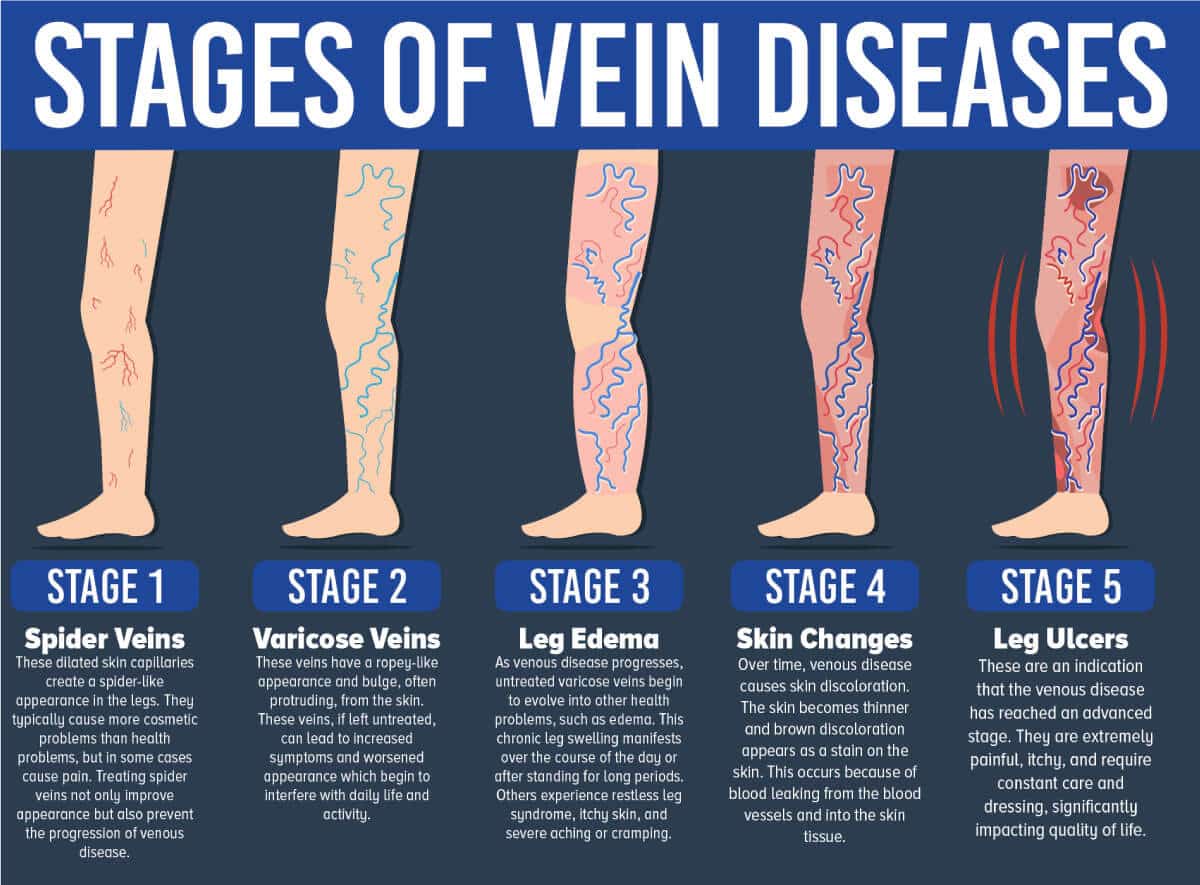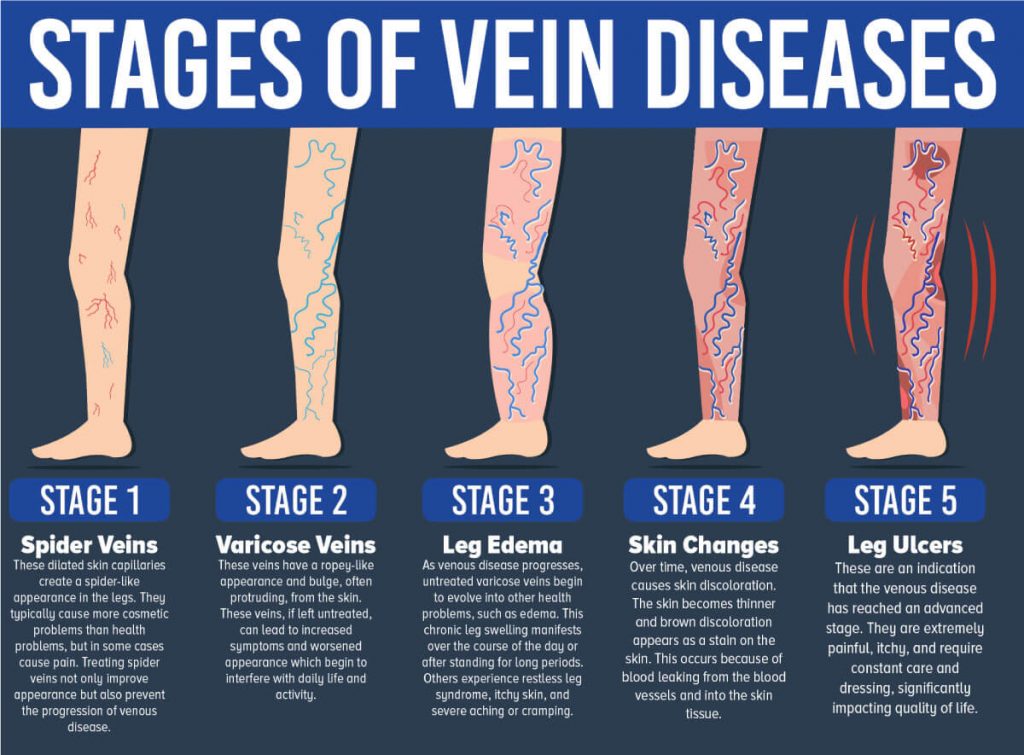 What is a Venous Leg Ulcer?
Venous ulcers are generally the most advanced stage of chronic venous disease. They are leg wounds that are caused by improper venous blood circulation in the legs. When your veins are unable to sufficiently pump blood to the heart, the blood pools in your veins and causes the tissue to breakdown, leading to an ulcer.
Usually, before you develop venous ulcers, you experience spider veins, varicose veins, leg swelling, and skin changes known as venous stasis dermatitis.
Venous ulcers start out as minor skin ulcerations but can grow in size if left untreated. It's important to receive treatment for venous ulcers as early as possible for optimal healing.